Facial abnormalities sleep apnea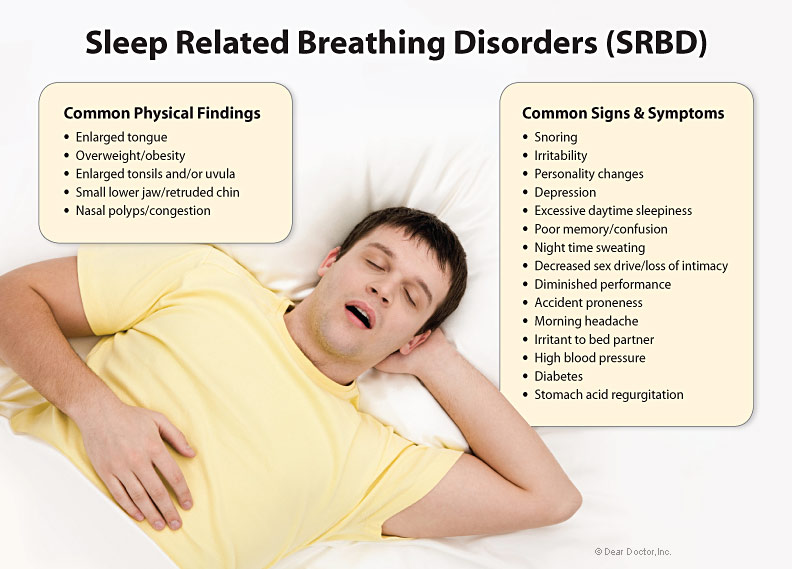 Cleft Palate Craniofac J. Complications of pediatric obstructive sleep apnea. Otolaryngol Head Neck Surg. Tongue-lip adhesion is a surgical procedure that attempts to correct glossoptosis causing upper airway obstruction in children with Pierre Robin sequence and other similar conditions. Meanwhile, if patients comprising this diagnostic group have incomplete growth, compensatory treatment with reduction in intraoral volume, such as upper premolars extraction, should be avoided, as it could result in maintenance or exacerbation of anatomical disadvantages likely to lead to the development of OSA in the long term, particularly when associated with other predisposing factors such as obesity and aging. A variety of treatment options, both surgical and more conservative, exist for OSAS in this population.
Undiagnosed obstructive sleep apnea syndrome in children with syndromal craniofacial synostosis.
Pediatric Sleep Apnea and Craniofacial Anomalies: A Population-Based Case-Control Study
This restriction ensured that this dataset only included subjects with diagnoses from all inpatient admissions for at least the first 5 years of life. How does obstructive sleep apnoea evolve in syndromic craniosynostosis? Conclusions OSAS is common in children, and children with a variety of craniofacial conditions are at increased risk for OSAS due to abnormalities in both their facial structure as well as likely upper airway neuromotor deficits. First, adjustment for the presence of adenotonsillar hypertrophy, the principal risk factor for sleep apnea in the general pediatric population, was not possible because inpatient diagnosis with adenotonsillar hypertrophy occurred exclusively among cases of OSA Table II. Facial axis angle as a risk factor for obstructive sleep apnea. Cleft palate may be unilateral or bilateral, affecting either the soft palate alone or both the hard and soft palate. Odds ratio OR estimates of the relative risk were calculated by logistic regression to examine the relationship between diagnosis with OSA and the presence of 1 craniofacial anomaly, and 2 noncraniofacial malformation.